Key Features:
Create extracts from any combination of streams in our energy information portfolio
Runs as an unattended Windows Service on any Microsoft Windows Server or PC
Link our stream data into your spreadsheet with our Excel Add-in
Our NEW GROUP XTRACTS allow quick downloading of full sets of all pricing nodes in a market.
Runs continuously to deliver datasets based on your schedule
Integrate into R or Matlab with our COM API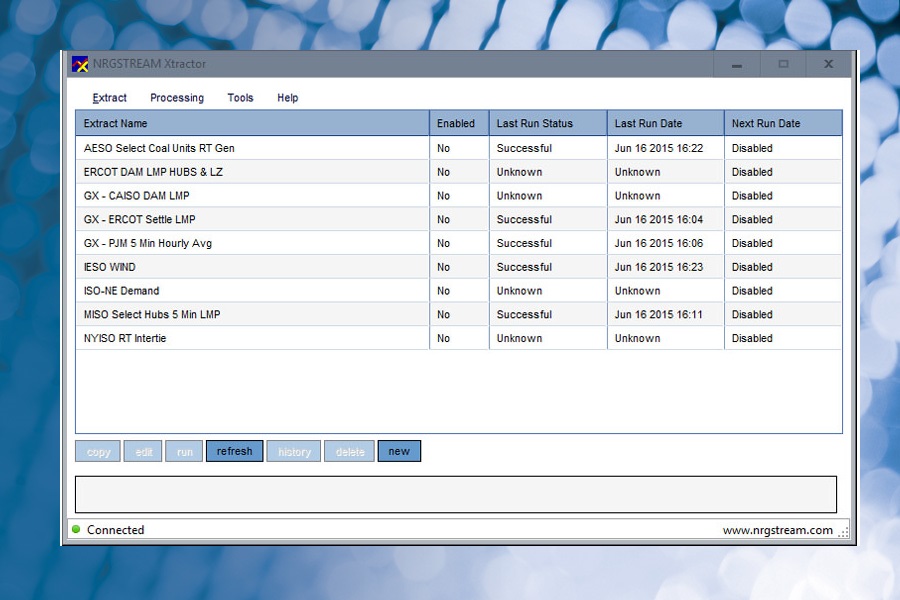 Other Features:
Notification: get email notification when extracts succeed or fail.
Excel Add-ins and Macros can now be extracted on multiple sheets in the same workbook.
Access to all the data from a single source.
Free yourself from tedious searching and scraping of system operator, exchange and government sources.
Simply setup your Extracts and let Xtractor handle the rest.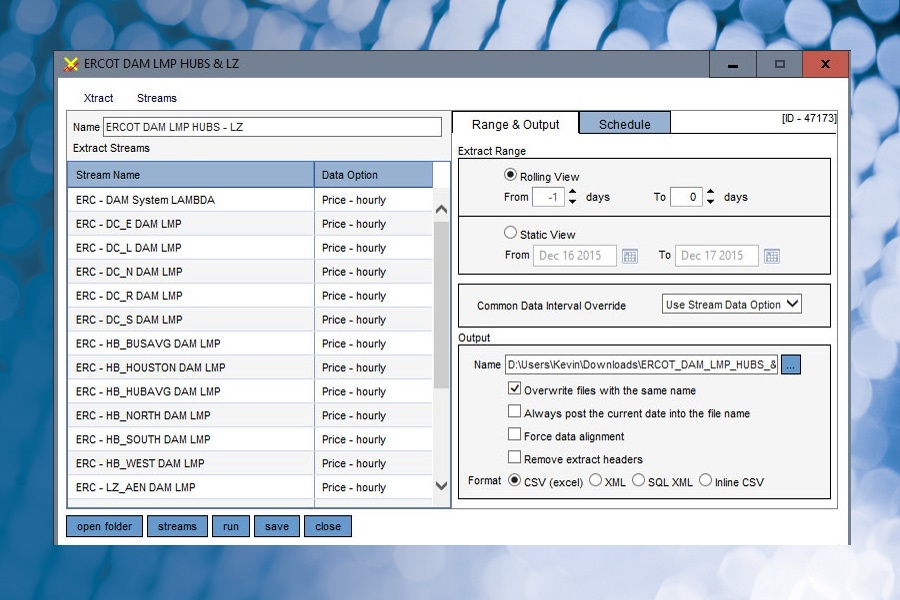 Setup an unlimited number of custom Xtracts to feed your models and internal data stores.
Access and analyze on-demand or scheduled Extracts in your choice of CSV, XML or SQL XML formats.
We can make integration with your SQL database easy with XML definitions.
No initial investment and no implementation time lag.
Exceptionally robust and mature services